Brabant
Landscape Design
Landscape Planning
Project Management
Landscape Management
Presentation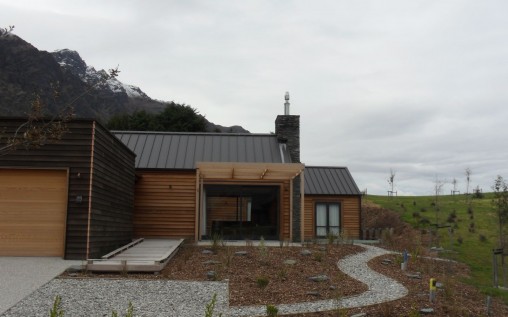 Brabant
This Jacks Point property completed in 2012 reflects the clients brief for a simple native garden with a natural 'DOC' feel with timber boardwalk and naturalistic planting design.
The plantings will continue to soften the site as the plantings mature.
Terraced macrocarpa retaining walls with planting at the rear of the site have been used sensitively to deal with a cut in the steep bank.